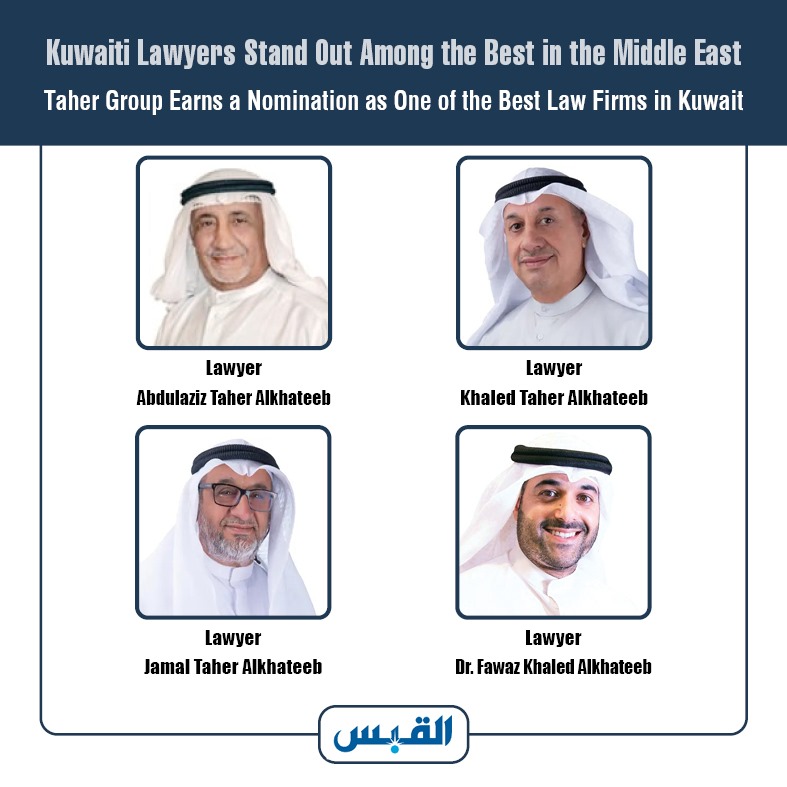 2023-10-31
Taher Group Law Firm Co is recognized as one of the world's prestigious law offices for the year 2022.
Taher Group Law Firm Co is recognized as one of the world's prestigious law offices for the year 2022.
- The firm has garnered esteemed ratings from global rating agencies such as "Chambers and Partners" and "Legal 500" in the field of litigation and legal disputes, in addition to "IFLR1000" in corporate law and the financial sector.
Lawyer Abdulaziz Taher Al-Khateeb, the founder of the group, takes pride in the firm's independent ratings, as they exemplify the high level of professional and legal service the firm provides. He lauds the team's dedication to delivering quality legal services and adherence to the quality management system per ISO 9001 standards from the British international company Lloyds. Al-Khateeb notes that the group handled legal transactions totaling 2.3 billion US dollars in 2022, emphasizing the lawyers' commitment to modern innovations and advanced technologies while maintaining professional traditions.
Moreover, Lawyer Khaled Taher Al-Khateeb underscores the value of accumulated experience and leadership in the legal realm, highlighting the firm's continuous strive for improvement. He adds that the group is part of the TAG Alliances® network, bolstering its international legal presence and providing services to leading Fortune 500 companies.
Al-Khateeb concludes by stressing the importance of elevating the legal profession to meet international standards, upholding professional values and traditions, and the firm's commitment to empowering youth through intensive professional training. The group shares legal knowledge, supports the rule of law, and fosters legal cultural awareness among society's various components for more than 55 years.
Notably, Taher Group Law Firm Co has been nominated for "Best Law Office in Kuwait" for 2023 by Thomson Reuters, alongside other esteemed firms. Additionally, Dr. Fawaz Al-Khateeb has been nominated for "Best Managing Partner," having been selected among the final six from a pool of 300 candidates. These nominations reflect the dedication and leadership of Kuwaiti lawyers in achieving legal and economic successes across the Gulf, the Arab world, and global legal landscapes.
Source: ALQABAS P 9