About the firm
Taher Group Law Firm was founded in 1969 in Kuwait City and was initially spearheaded by Dr. Jamal Al-Din Ateya. Dr. Ateya, who is listed on the provisional roll of lawyers in Kuwait, holds a doctorate in international law from Sorbonne University, France. He was at the forefront of non-usury banking research and played a significant role in the establishment of the world's first Islamic Bank in Luxembourg, Europe.
Mr. Abdulaziz Taher Alkhateeb, a pioneer among Kuwaiti lawyers, was registered in the roll of practicing lawyers in 1969 and remains active to this day. The firm has been further strengthened by the addition of esteemed legal professionals including Mr. Khaled Taher Alkhateeb, Mr. Jamal Taher Alkhateeb, and Dr. Fawaz Khaled Alkhateeb. Additionally, a substantial number of lawyers have undergone training at Taher Group Law Firm, blossoming into exceptional legal professionals.
Attorney Mohamed Ghoneimi joined the esteemed group as an executive partner at Taher Alkhateeb Group Consultancy L.L.C., located in Cairo, Arab Republic of Egypt. The firm offers a comprehensive range of legal services in Kuwait and Egypt, including representation before all levels of courts such as the Supreme Court of Cassation and Constitutional Courts. Our clientele includes individuals, corporations, institutions, and international entities, across various domains including corporate law, capital markets, investment, and taxation.
The international department of Taher Group Law Firm is led by a distinguished, multilingual counsel who possesses extensive legal acumen.
Boasting over five decades in operation, Taher Group Law Firm has been involved in thousands of cases and has provided an array of services encompassing consultations, contracts, legal research, and training. Our wealth of experience across diverse legal fields enables us to consistently deliver exemplary service and performance to our clients.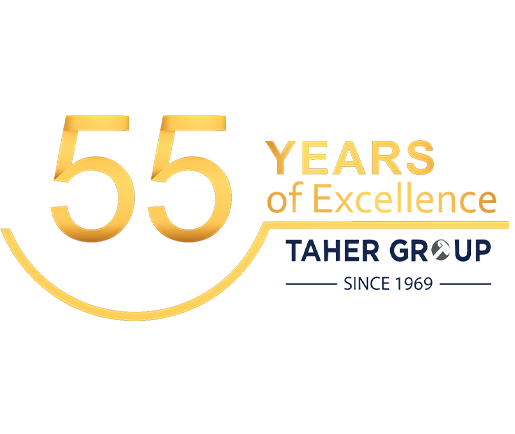 Mission & vision
To render Taher Group Law Firm as a leading local, regional and International law Firm with global standards in terms of provision of service through high quality and advanced legal standards with its main objective being to ensure the continuous development in its performance in a sustainable manner.
With an intention to diffuse the service of Justice through a consolidation of the principle of the rule of law through raising awareness and disseminating the legal culture between the components of the society, individuals and institutions and to find its correct understanding and respect for the law and to comply with the same by establishing a stable society which shall be interdependent and secure.
Work in support of the profession and sophistication to evolve into modernity, and to continually generate professional ethics and boost in order to ensure its push to an elevated position in modern society
Objectives
To adopt a positive approach for the promotion of the legal perspective by functioning as per the ethics of the profession.
To keep abreast with the latest professional growth standards, in order to inculcate professional core human values in the younger generation and to promote the etiquette of the profession, carrying it with a sense of ride.
To constantly put in the effort to elevate the reputation of the profession to where it rightly deserves to be and to where it belongs amongst the other careers in the society.
Our publications
The Group exercises annual activities aiming at upgrading the level of the community legal culture, including issuing various legal publications and research papers, which contributes in dispersing the legal awareness, paramount among which are the following.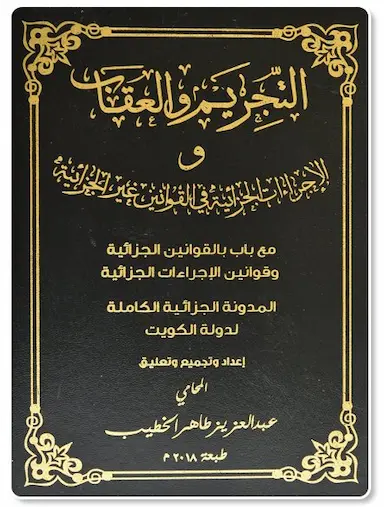 by Lawyer Lawyer Abdulaziz Taher Alkhateeb
Criminalization and Penalty in non-penal codes Ahmed
This book tackles all the penal provisions that are applicable to the non-penal laws which are considered as an integrated penal blog.
Presently being distributed by Jareer Bookshop, Kuwait
by Lawyer of the firm
Various legal studies, researches, workshops, conferences & symposiums
A part of the firm's contribution have been published in the Lawyer Magazine issued by Taher Alkhateeb The Kuwaiti Lawyers Association, local magazines, newspapers, Kuwait University Magazine & other international professional magazines such as Thompson Reuters, the American Bar Association and on Internet platforms.
Presently being distributed by Jareer Bookshop, Kuwait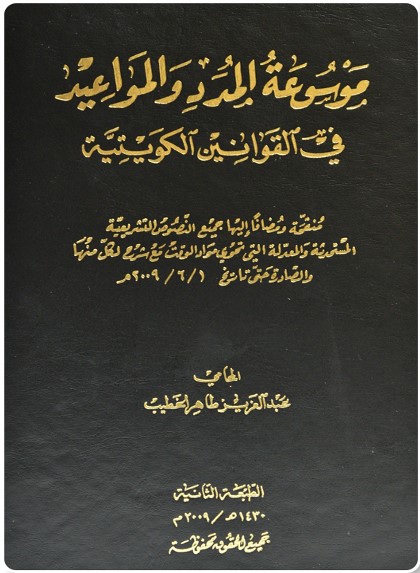 by Lawyer Mr. Abdul Aziz Taher Al Khateeb.
The encyclopedia of Terms and Deadlines in Kuwaiti Laws
All legislative texts
Presently being distributed by Presently being distributed by Jareer Bookshop, Kuwait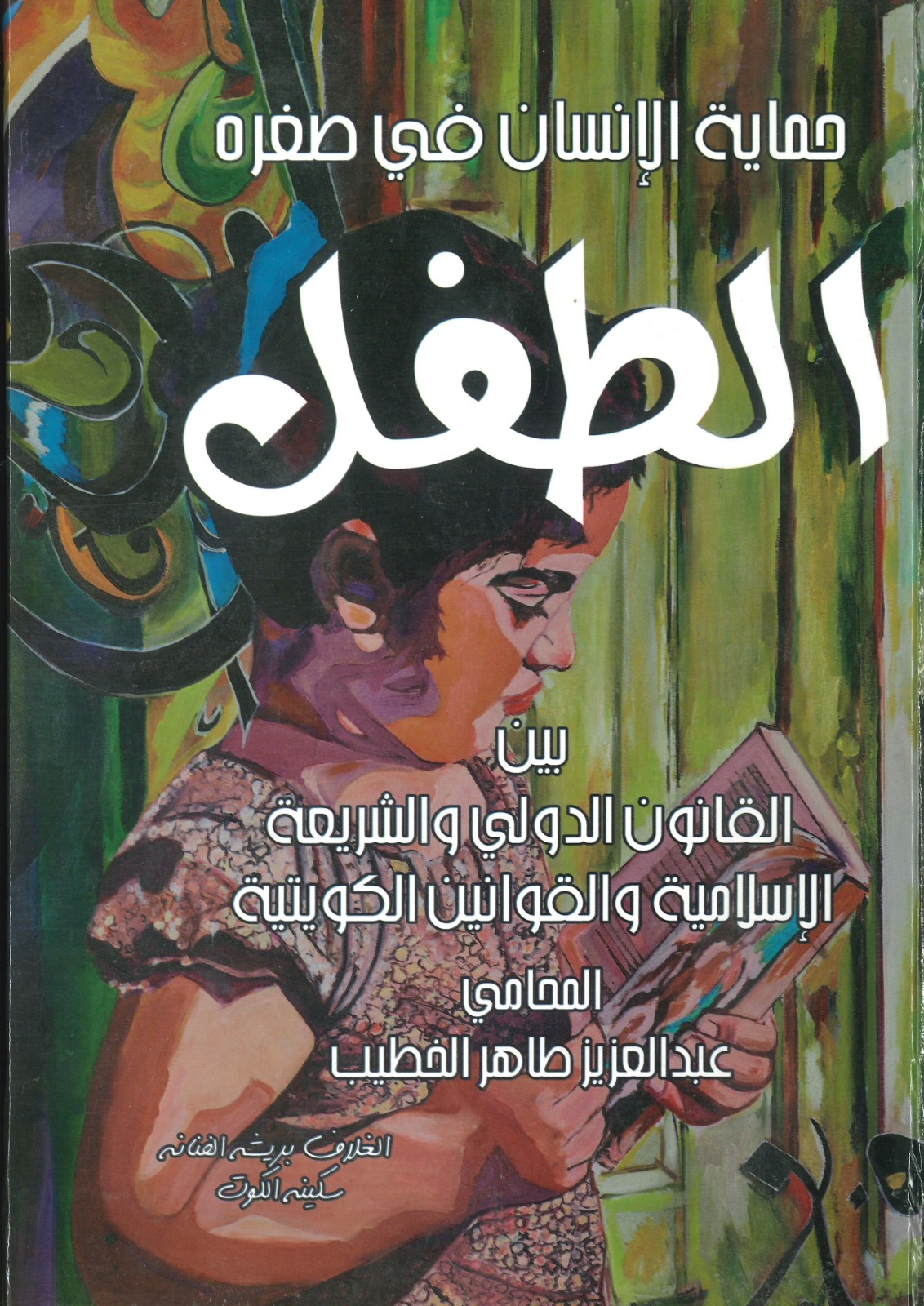 by Lawyer Abdulaziz Taher Alkhateeb
The chilled
Protecting human beings at a young age - the child - between international law and Islamic law
Presently being distributed by Jareer Bookshop, Kuwait
TAG has one of the largest legal libraries in Kuwait. The Library includes more than 5000 legal books in the field of law. It is renewed periodically with all the literature and modern legal books obtained from local, regional and international jurisprudence. It has rare collections of fundamental original legal works that extend to the early 20th century.
Quality of assured legal services
ISO 9001 standard
Taher Legal Group is committed to providing the best legal services and high standards of quality by implementing the quality management system in accordance with the requirements of ISO 9001 from Lloyds Register – LRQA a UK based company.
Global Rankings
Taher Group is rated as a leading and elite firm according to the best ratings given by elite law global ranking firms by leading and certified rating agencies such as IFLR 1000, Chambers and Partners and Legal 500. Taher Group adapts taking a special approach to the quality of legal services and enhances its global reach in order to attain the highest standards.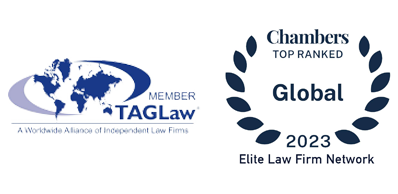 Elite International Alliances
We are members of elite global alliance networks and offers its services in accordance with the set standards of these organizations such as TAGLaw ® with Taher Group as its only member in the State of Kuwait. This alliance is an elite international association that has been rated by Chambers in 2020 as the best global alliance which provides services in more than 160 independent law firms in more than 90 countries across the globe.
Taher Group also provides legal services to Fortune 500 listed companies as well as leading small and medium-sized companies in their field. The Group also offers its services directly through its law firm based in the Arab Republic of Egypt in Cairo.