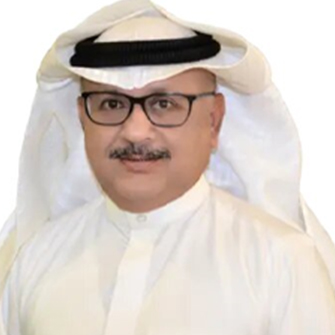 Mr. Mohammed Abdul Samad Al-Khateeb is a distinguished lawyer at Al Taher Group Law Firm. He graduated with a Bachelor of Law and Religion degree from the University of Kuwait in 1984 and has been admitted to practice before all courts in Kuwait, including the criminal and constitutional courts.
In the initial stages of his career, Mr. Al-Khateeb served as an investigator at the Jabriya and Jaleeb Al Shoukh stations in 1985 and 1989, respectively. He then advanced to the position of attorney general in 1992 and also led the Follow-Up, Reconsideration, and Expertise Section, overseeing requests for travel preventions and files for offender recovery. He also holds the former title of Director of the Technical Office of the Director General of Investigations.
Specialization and Experience: As a senior lawyer and consultant in criminal law at Taher Group Law Firm, Mr. Al-Khateeb has handled and managed thousands of criminal cases over a period of 30 years during his tenure at the General Department of Investigations in Kuwait. His expertise lies in criminal law, specifically matters related to investigations, rights of the accused, and investigative powers. He has also conducted specialized legal courses for investigators and jurists in the Kuwaiti public sector. His role in the group includes support in criminal cases and travel ban orders issued as a result of criminal charges.
Educational Qualifications:
Mr. Al-Khateeb holds a Bachelor of Law from Kuwait University (1984).
Professional Registrations:
He was registered as a lawyer in 2006.
Languages:
He is fluent in both Arabic and English.
Events, Courses, and Symposia:
As a lecturer at the Kuwait Institute for Legal and Judicial Studies in the Public Administration of Investigations (2008-2009), Mr. Al-Khateeb has contributed to several specialized workshops and training courses. He was a participant in the conference on human rights and international law held at the Kuwait Institute for Legal and Judicial Studies in 2006. Furthermore, he served as a legal advisor to Al-Shahid Office until 2011 at the Office of the Chairman of the Board of Trustees. He continues to provide practical courses for graduating students from the Faculty of Law and Legal Affairs at Kuwait University.