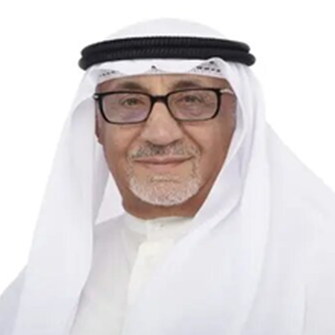 Mr Abdulaziz Taher Alkhateeb, a founding partner of the esteemed Taher Group Law Firm, brings to the practice an exceptional tenure of nearly 55 years within the Kuwaiti courts, inclusive of appearances before the Constitutional and Supreme Courts. As the head of the Group, Mr. Alkhateeb's guiding influence permeates both local and international operations.
Graduating from Cairo University in 1969 with a Bachelor of Law degree, Mr. Alkhateeb has since served as an arbitrator at prestigious institutions such as the Commercial Arbitration Center of the Gulf Cooperation Council (GCC), the Kuwait Chamber of Commerce and Industry, and the Kuwaiti Lawyers Association. Notable previous positions include Board Member of the Kuwait Judicial Institute and member of the Board of Lawyers Association.
Mr. Alkhateeb's influence extends beyond his professional engagements, evident in his contributions to drafting and amending several key laws enacted by the State of Kuwait. He presided over significant committees, including the "Law Editing Committee," "The Law of Rents," and the "Committee to Amend the Personal Affairs Laws". His prominent publications, notably "Statute of Limitations in Kuwaiti Laws" and "Code of Criminalization and Punishment in Non-Penal Laws," have enriched Kuwait's legal landscape.
Specialization and Experience:
With formidable expertise in Commercial Law, Corporate Governance, Taxation and Commercial Arbitration, Mr. Alkhateeb is a preeminent figure in the legal field. His experience spans drafting and reviewing commercial and investment contracts, dispute resolution, litigation and arbitration, and representing both foreign and local investors.
Educational Qualifications:
Bachelor of Law, Cairo University, Egypt, 1969
Languages:
Arabic and English
Events, Courses and Symposia:
Mr. Alkhateeb's continued pursuit of excellence is evident in his extensive participation in numerous courses, seminars, and conferences, particularly in the areas of arbitration, governance, and law firm management. His commitment to lifelong learning ensures his prowess remains at the forefront of the evolving legal landscape.