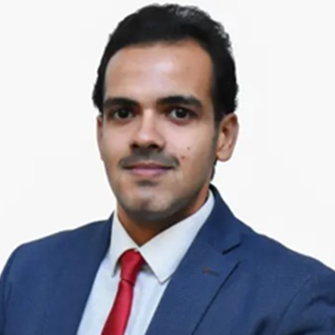 Mr. Mohamed Ghonemy serves as a lawyer and executive partner in our Cairo office. He earned his Bachelor's degree in Law from the University of Zagazig, Faculty of Law, in 2013. Mr. Ghonemy is licensed to practice before all courts in the Arab Republic of Egypt, inclusive of the Supreme and Constitutional Courts of Cassation. His specialities encompass Labour Law and Real Estate Law.
Throughout his career, Mr. Ghonemy has been responsible for various matters, representing and working on behalf of both multinational and local clients. His experience extends to corporate and business laws, transactions, investment laws, and employment laws.
Educational Qualifications:
Mr. Ghonemy holds a Bachelor of Law degree from Zagazig University, Faculty of Law, Egypt (2013), and a Master's degree in Commerce Law from Ain Shams University, Faculty of Law, Egypt (2016).
Languages:
Mr. Ghonemy is fluent in Arabic.