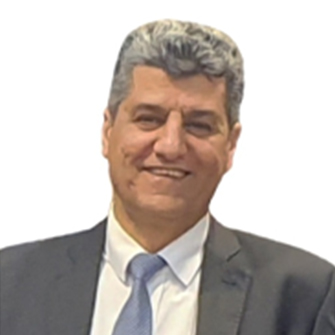 Mr. Sameer Tawfik Alhariri currently serves as a Senior Counsel in our Kuwait office. With an impressive law career spanning over 20 years, he is a proud alumnus of Damascus University, Syria, where he obtained his Bachelor's degree in Law in 1993.
In his capacity as a Senior Counsel, Mr. Alhariri offers astute advice and innovative legal solutions across various sectors, including but not limited to oil, commercial, medical, investment contracts, and banking. He holds specialized expertise in the areas of financial and corporate crimes.
Areas of Specialization and Experience:
Over his 20-year career in law, Mr. Alhariri has developed specialized expertise in the realms of legal consultancy and contract drafting, particularly within the oil and medical investment sectors and company affairs. During his tenure with our group, he has provided a plethora of commercial consultations and played a pivotal role in the establishment and development of legal systems and regulations for major joint-stock investment companies in the State of Kuwait.
Mr. Alhariri is particularly interested in the evolution of companies' legal structures to align with prevailing laws. In addition, his expertise extends to managing financial and corporate crimes.
Educational Qualifications:
Mr. Alhariri holds a Bachelor's degree in Law from Damascus University, Syria, 1993.
Languages:
Mr. Alhariri is fluent in Arabic.