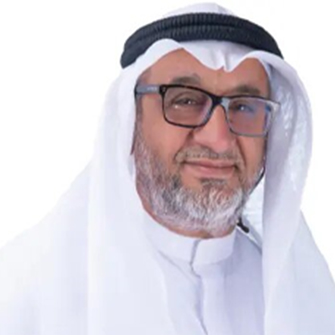 Mr. Jamal Al-Khateeb is a distinguished Senior Partner at the Taher Group Law Firm. With nearly 35 years of experience in advocacy, Mr. Al-Khateeb has proven his expertise within the Kuwaiti legal system, appearing in front of the Court of Cassation and the Constitutional Court. A graduate of Alexandria University in Egypt, Mr. Al-Khateeb earned his Bachelor's degree in 1988 and has practiced law with distinction since then.
Prior to entering private practice, Mr. Al-Khateeb served the Ministry of Public Health in 1985, where he fulfilled the role of secretary for the Committee for the Amendment of Names and Titles in Legal Affairs. His professional journey demonstrates his adept skills and dedication to the field of law.
Mr. Al-Khateeb's primary area of focus is in family law, with a specialization in inheritance and endowments (Waqf). He has made significant contributions to the legal regulations of the Court of Cassation in personal status cases and matters pertaining to industrial estates and their exploitation.
Educational Qualifications:
Mr. Al-Khateeb has been a registered lawyer since 1985.
Professional Registrations:
He received his professional lawyer registration in 1988.
Languages:
Fluency in both Arabic and English.
Events, Courses, and Symposia:
Mr. Al-Khateeb has participated in a wide array of legal courses related to his profession. His dedication extends to contributing to television programs, where he discusses a broad spectrum of legal, social, and family matters. His specialization in personal status, endowments, inheritance, and state property investment issues, as well as industrial estate cases, highlights his versatility and depth of legal knowledge.